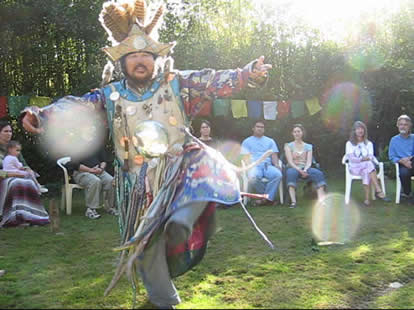 Zorigtbaatar, Mongolian Shaman. Photo by Giselle
JOURNEYS
Each of the vortices and portals, located at 9 sites at The Crossroads, has a specific gatekeeper, a clear purpose and multiple lessons. Living in these energies has been a long and amazing journey for Marystella and Jan. Their teachers include the Land and her Ancestors, the Spirit of the Redwood trees and the Mermaid Gatekeeper at the Water Vortex. They've been invited into the Akashic Records' Circle of Remembering, embraced by the Unconditional Love of the Goddess and heard the Song of the Sirens. The gifts Jan & Marystella have received from Land and Spirit are given back as guidance on your Journey.
Your yearning, by any name - more money, less stress, new relationship, peace on earth, creative outlet, spiritual connection, physical health - is a Call to Action. It's a call to Grow your Self, Vibrate your Essence, Live your Purpose.
If you're ready to cross the next threshold into a terrain beyond your old beliefs, to lift the veil of forgetting and embrace your deepest remembering, welcome to the Journey. Now is the time to transform the life you "think" you need to live, into Living the Intention of your Life.
What to be on our mailing? Let us know at beyondbeliefs@vortexjourneys.com