Vortex Journeys Calendar of Events
with Jan Boddie, PhD & Marystella Church, CHT,
24 Years working together with Spirit & Earth, Elements & Ancestors.
22 years on the half acre of former Pomo healing land in Santa Rosa were we live, teach, facilitate circles and honor each season.

Join us in community at the Crossroads,
where the transformed energies transform us.
All Events are held in the Energies of 9 Vortices, 2 Dimensional Portals,
Elder Ancestors and Gate Keepers at the Crossroads in Santa Rosa.
Current Events
• The Breath of Oneness Thursday, December 6
• Winter Solstice Ritual Saturday December 22
Available by Appointment
• Personal Healings By Appointment
• Animal Communication
• House/Land Cleansings
• Rites of Passage
• Vortex Green Jewelry Order On Line or Call for a Viewing
RSVP for All Events.
beyondbeliefs@vortexjourneys.com
707-542-4928
Thank You
"Jan & Marystella are Messengers of the Gods."
- Zorigtbaatar, Visiting Mongolian Shaman
•
"This is the first time I've ever felt safe in a group."
–Marilyn Rysiewicz, SR
"Jan and MaryStella are dynamic, wise and magical women
with stories that compel us to view our existence beyond the
limited physical world, and incorporate spirit into our everyday lives."
–Kelly Hardcastle, Massage Therapist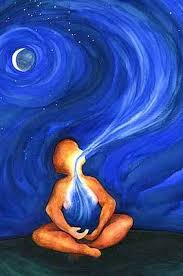 Join us for a free talk
The Breath of Oneness

Many Rivers Books and Tea
130 S. Main, Sebastopol

Thursday, Dec. 6 at 7:30 pm
New Moon at 11:20 pm

It felt like a good day to clear out old wood and broken tools piled behind the Elderberry tree years earlier. We moved with caution, careful to avoid wounds from rusty nails and bites from displaced spiders until we were brought to a standstill by a thunderous roar. The earth and air vibrations led to a piercing explosion followed by a stark silence.

We live on former Pomo land in West Santa Rosa. Several vortices had been unveiled in previous years, but this one startled us when Spirit spoke. We were told it was not an unveiling but a long awaited birthing of The One, that The Oneness within each individual and the collective Oneness of all individuals co-exist: "You are The One." "I am The One."

We look forward to sharing stories of how this raw, vital energy affected us, and the guests who came to the land within the first few weeks of The One's arrival as well as stories of Shamans from other countries who chose from all the sacred spots on the land to bury food and other offerings under the Elderberry tree, the site of The One.
__________________________________________________________________________
"Marystella & Jan are Midwives of the Soul."
- Erin Stuart-Jennings, R.N., Retired
•
"Jan's gift of channeling intuition by word and Marystella's gift of intuitive
visual energy reading perfectly complement each other. They are amazing
storytellers,a powerful team that ignites a spark of healing within everyone who
comes in contact with them." - Terry Robinson, Santa Rosa
•
"The personal ceremony you prepared and facilitated for me exceeded my wildest expectations! I still feel blessed, supported, nourished; know I can give and serve
without burnout; remember all the allies who came to fortify me in this lifetime.
Your land is vibrant with energy, and you share the
power of your Spirits with others.
We Need You! Yes We Do!"
- Sue, Santa Rosa
____________________________________________________________________________________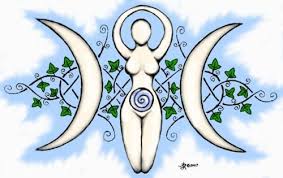 Winter Solstice Ritual
Saturday December 22
2 - 4:30pm
$25 donation requested
     Winter Solstice, December 21, when the sun is the farthest south in our northern hemisphere, is the beginning of a new solar year with a gradual return of the light that has diminished. The celebration of Winter Solstice carries the glow of November's holiday when we gather with family and friends to Give Thanks, and our December celebration of Love and Holy Light that is about to begin.

We infuse ourselves and each other with all of these Blessings, and are nurtured by the energies of the Full Moon in Cancer, rising at 9:49 a.m. on the day we gather.
__________________________________________________________________________
"The Ancestors gave me the missing piece. I finally feel whole."
–Marianne Sullivan, SF
•
"I am Grateful for your presence in my life, knowing that we are not alone but One,
knowing that we travel together but separately, knowing that we are each bringing
the Light. Thank you for all that you have brought into my Life.
- Erin, Photographer
•
"The work that we have done together continues to unfold in my being in
very deep and amazing ways. The past life memories
that I have received in being with you both in session have been
significant in my healing and awakening."
– Melissa Patterson, ND, Sebastopol
____________________________________________________________________________________
Beyond Your Beliefs
Available by appointment
beyondbeliefs@vortexjourneys.com
with Jan Boddie, PhD & Marystella Church, CHT,
20 Years working together with Spirit & Earth, Elements & Ancestors
• Energy Reading & Readings & Cleansings with both Jan & Marystella.
Healings:
• Energy Consults: Clear the stuck energies that may be holding you back.
Home, Office & Land
• Animals: Communication with Energy Readings & Healings.
• Ceremony & Ritual: Weddings, Motherhood, Cronehood, All Life Transitions;
Equinox & Solstice; Meditation Circles; Retreats.
• Personal Retreats: Individuals & Private Groups learn about and
experience Earth vortex, portal, star gate sites which
have been unveiled at The Crossroads since 2001.
• Trainings: Crones in Training; Lessons of Land & Spirit; Circle of
Remembering; Specific Requests Considered.
• Seminars: Experience includes: Life Learning Center, Memorial
Hospital; Santa Rosa Junior College; Kaiser Permanente;
United Against Sexual Assault; Face to Face. Multiple
topics.
• Public Speaking: Stories of Earth Awakenings; Shaman Conference
Presenters for 7 years; Gather the Women.

• Host Kindred Spirits: Shamans from Ecuador, Peru, Mongolia, Zimbabwe; Sharon
McErlane: "Grandmothers Speak," Sound Healers.
• Vortex Green Jewelry: Earth & Spirit inspired one of a kind, length adjustable
necklaces, also choker and long strand styles, all with
matching earrings; stretch bracelets; combine recycled
with newly purchased gem stones & fair trade beads.
www.vortexgreenjewelry.net - Check out our stock.
Energy Consults: Home, Office & Land
We work with the earth energies of your home and office to clear the old and create balance for you, your family and your work.
"Energies of the disturbed spirit affected the health, physically and emotionally, of me and my partner, and how the different rooms "felt"affected our lifestyle. The cleansing process & results remain amazing:
1. the spirit's healing was also a spontaneous healing catharsis for me;
2. the "feeling" in the house shifted from a heavy grief to a joyful lightness;
3. now we are both involved in "reclaiming" not only each room in the house but the sweetest back yard that's been ignored for years.
This work is sacred. The results are immediate. Thank you Jan & Marystella."
–Marianne, San Francisco
Vortex Healings
The healings are for any type of imbalance. The sessions, held in Earth Vortex Energy, are guided by Spirit and facilitated by Jan and Marystella.
"Jan & Marystella hold such a deep heart space that if you are willing to dive into it, you will see yourself there." - Laura Margolis, Mandala Artist, Masage Therapist
"Jan & Marystella have the ability to stand between the worlds and powerfully facilitate much needed healing of the Land, the Individual and theCollective."
–Melissa Patterson, ND, Director of Consciousness Healing & Ecology, New College, Santa Rosa
"Jan & Marystella hold such a deep heart space that if you're willing to dive into it you will see yourself there." –Mikaela Myers, Mandala Artist
"Why go to someone with dial-up when you can go to Marystella & Jan for DSL?"
–Schuyler McGraw, Spa Manager
"Marystella & Jan hold open a big doorway and are gifted in assisting spiritual exploration & growth in others." – Teresa, Sebastopol
Animal Communication
Marystella is a visual energy seer. She and the animals communicate in pictures. Sometimes Jan is present, adding her intuition and messages received from Spirit.
"The vet had given up on my beloved cat. When Marystella talked with him he said he wanted carrots. He started eating again and lived another full year."
–Marilyn Hartley,Retired
"It is amazing how all of the animals get along now. Thank you for talking to them and for letting us know what they wanted. It has made all of the difference in the world."
–Shana, Mother & Artist
"Thank you! Ganesha (my cat) and I are back in harmony. Death still approaches but now I am totally OK. Getting Ganesha's 'take' on the situation changed everything."
-Paul Hughes, Meditation Teacher Portland Jail, Portland OR

Personal Rituals & Rites of Passage
From Birth Day and Marriage Celebrations, to Grieving Divorce or Death, the Honoring of each Life Passage is an Honoring of the Soul's Path.
"The veils are lifted! I walk into the next part of my life with a clear vision. Thank you. Thank you. Thank you." –Sally, San Francisco
"I asked you to bring the sacred into my baby shower. You gave me what I really needed, a personal Rite of Passage into Motherhood. Now I am ready."
–Beth, Yoga Instructor, Santa Rosa
"Planning, invitations, flowers... had us dreading our wedding day until we met you. You brought us back to the heart and connection ofour relationship and our union in marriage. We can't thank you enough." –Vince & Bob, San Francisco
Great One-Of-A-Kind Gifts
available from

Vortex Green Jewelry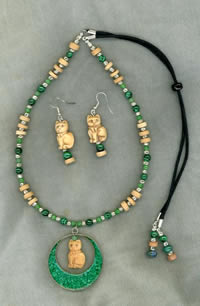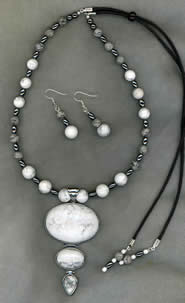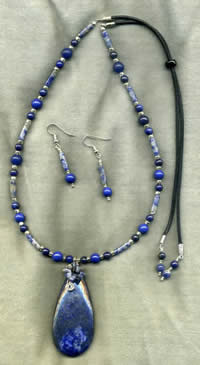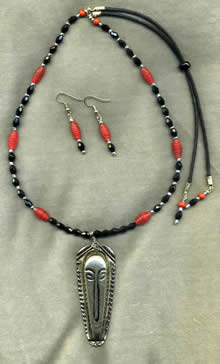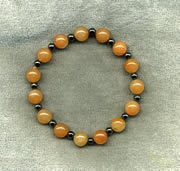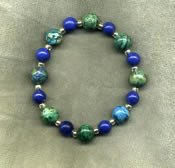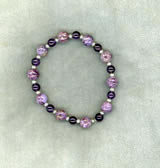 The creation of Vortex Green Jewelry is
lovingly guided by Spirit and
made in Vortex Energies.
Gift Certificates Available
online or by email

Imagine the power of jewelry created in the
extraordinary vortex energies at The Crossroads
accentuating the natural healing power of the semi precious stone.
All Vortex Green Jewelry - necklaces, earrings and bracelets - are unique,
one of a kind designs, lovingly crafted and energized in
accelerated Earth Vortex Energy.
Visit our website to purchase
from our featured selection or
take advantage of this opportunity to have us
Custom Design your own perfect Vortex inspired piece.


"This jewelry is fantastic! I've been searching for the 'perfect gifts' for
my clients and here they are."
Toby, Marketing
"This jewelry is amazing!!! I'm so impressed.
One of the fundamental tenets of the School of Art and Magic is that Art heals.
I believe that all healers can express themselves as artists and you certainly are!"
Mary Swanson, Director, School of Art and Magic

www.vortexgreenjewelry.net

If you live in the Santa Rosa area,
call or email to view our entire stock
and avoid shipping fees.
beyondbeliefs@vortexjourneys.com
707-542-4928